CNR Fashion Show Antalya Hosted Buyers Programme Applications has started
CNR Fashion Show, the largest trade platform for the ready-to-wear & fashion industries, will take place in Antalya and is now accepting applications for the Hosted Buyer Programme.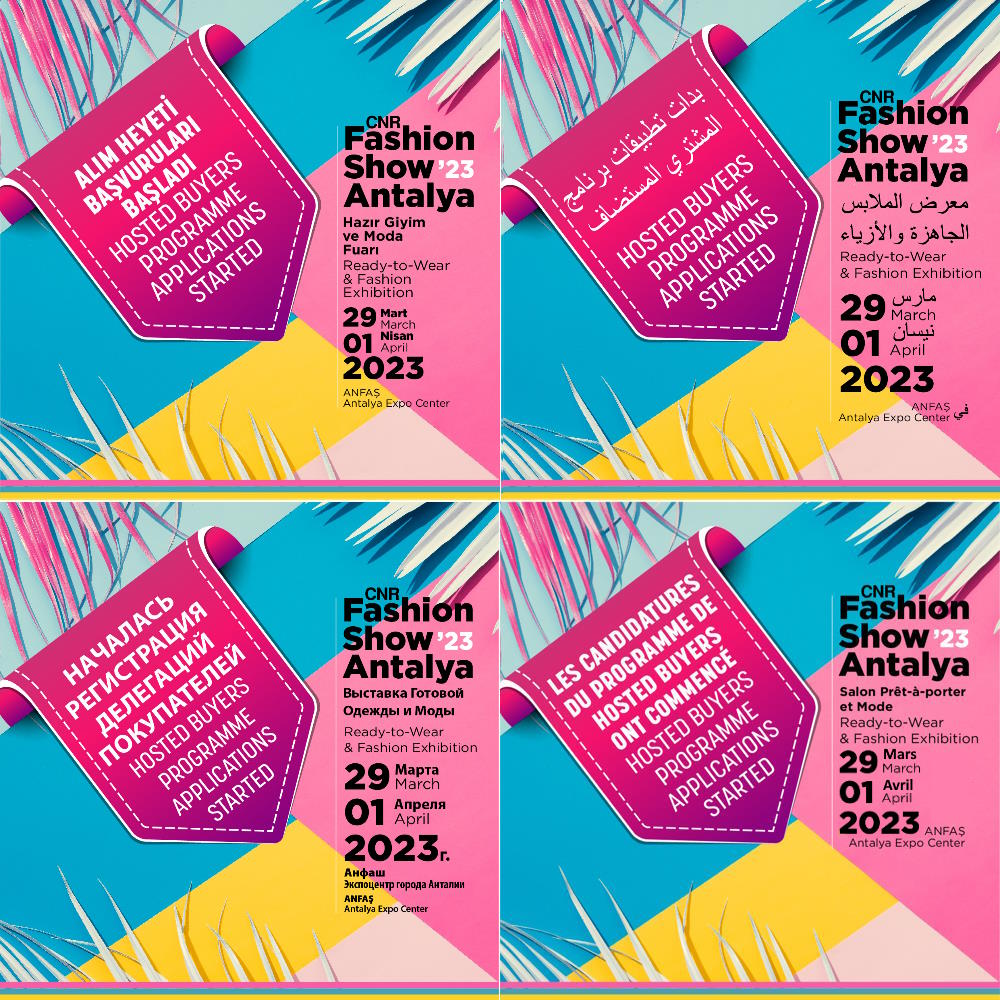 Hosted Buyers and B2B Matching Program, which foster a strong interaction between exhibitors and visitors, will create new, long-term, and privileged trade opportunities and will also significantly boost the sector's exports.

Hosted buyers from Turkey and the surrounding region, particularly from Germany, the USA and Russia, will be hosted by a specially designed committee and a B2B matching section at the ANFAS - Antalya Expo Center. CNR Fashion Show Antalya, where exhibitors can meet with potential customers and finalize new contracts, will be held from 29 March-1 April, 2023.

CNR Fashion Show will host a variety of activities, including fashion shows, workshops, and interviews, and there will be opportunities to win valuable benefits. You are invited to Antalya to attend the CNR Fashion Show, where the prestigious brands will display their most recent creations and make history in the ready-to-wear, leather, fur and footwear industries.

The interest of many professional buyers from the Balkans and the Middle East, especially from Europe and Russia, in the CNR Fashion Show Antalya continues to increase. Contact us right away if you want to be a part of the Hosted Buyer Programme for the CNR Fashion Show Antalya, which has an unrivaled selection of ready-to-wear and fashion.